Andobil 2022 New Arrivals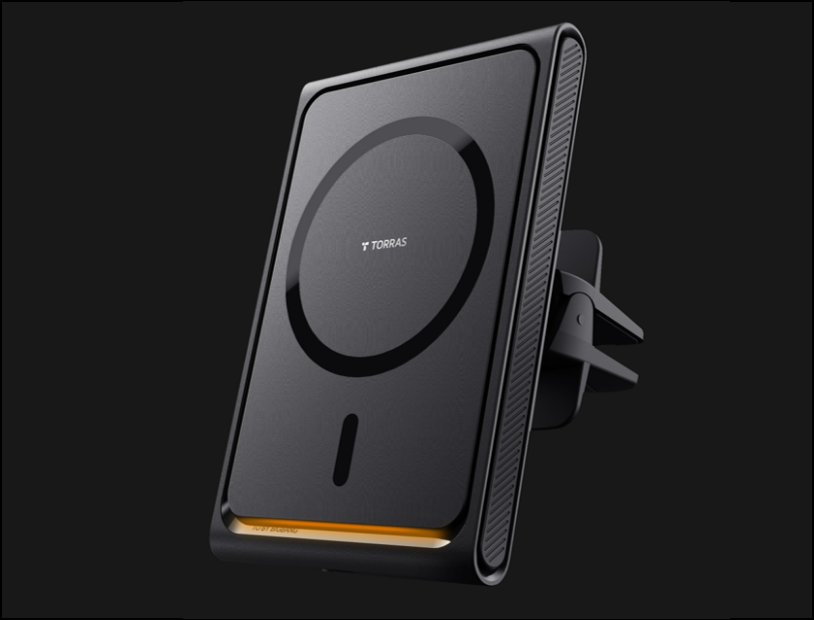 Market Opportunity Analysis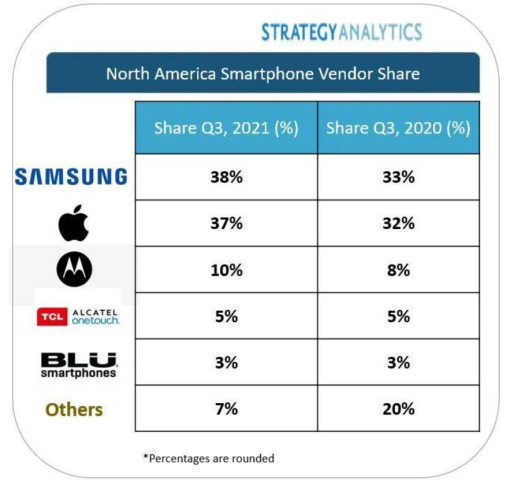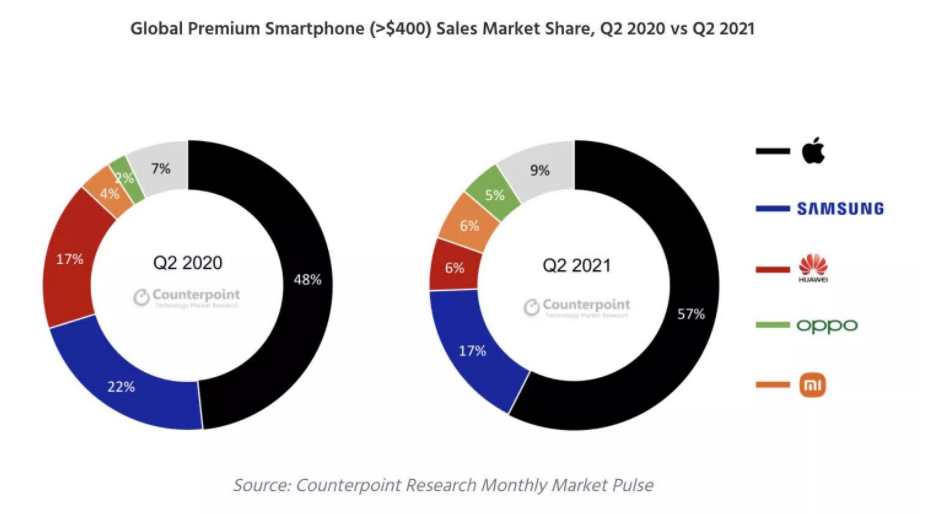 The sales performance of Apple mobile phones in 2021 is significantly better than that in 2020, the North American market share will increase from 32% to 37%, and the global high-end phone share will increase from 48% to 57%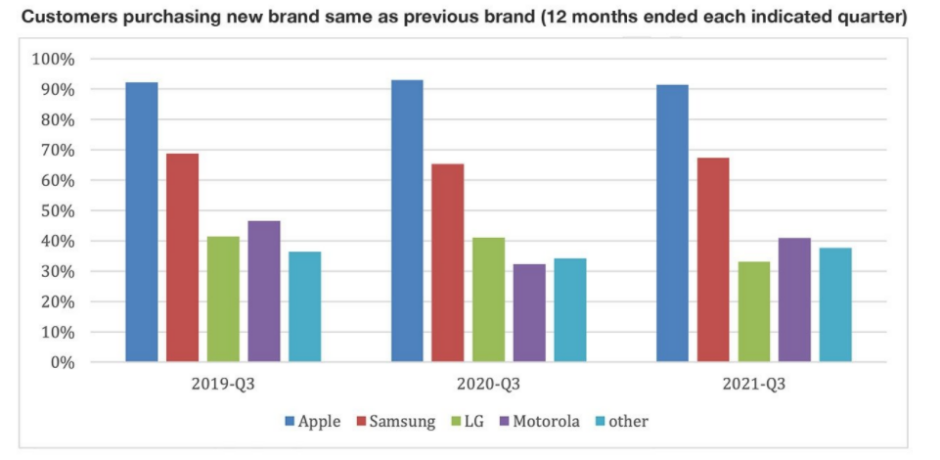 50 million iPhones were sold in the third quarter of 2021, and Apple user loyalty has remained above 90% for the past three years.
To sum up, the iPhone shows a strong and stable dominance in the market.
Research on Magsafe's products in recent years has found that many products have the most pain points:
1. Not enough magnetism (46.7%)
25N strong magnetic solution, good feedback after the silver mirror is launched
2. The air outlet clip is not firm (17.3%)
The spiral air outlet clip of our company's internal metal sleeve has good feedback
3. Problems with electronic solutions (13.3% if not charging, 6.2% disconnected when charging, 6.2% slow in charging)
Voda's mature solution cooperates with strong magnetism to ensure the stability and quality of the charging process
In 2022, the Andobil team will conduct a lot of research and redevelopment on these issues, and finally show us the latest upgraded version of the product---car magnetic wireless charging.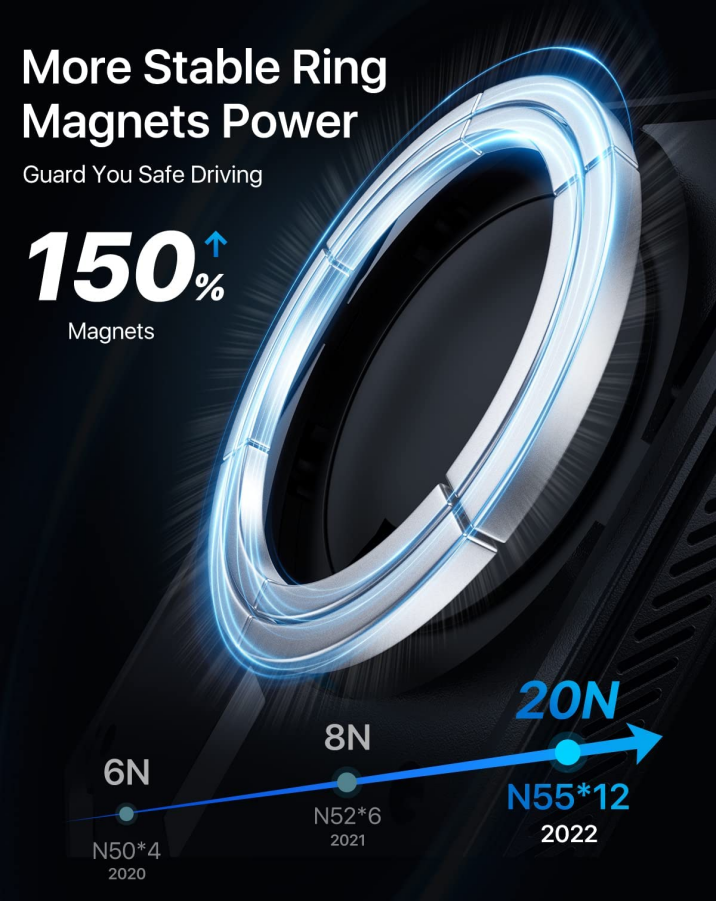 More Stable Ring Magsafe Power
Compared With The Common 6 N52 Magnets On The Market, 12 N55 Magnets Provides 5.6 Lb Strong Magnetic Strength And Incredible Stability, Which Tailored For Magsafe. Easily Secure Your iPhone, No Longer Let It Fall On Bumpy Roads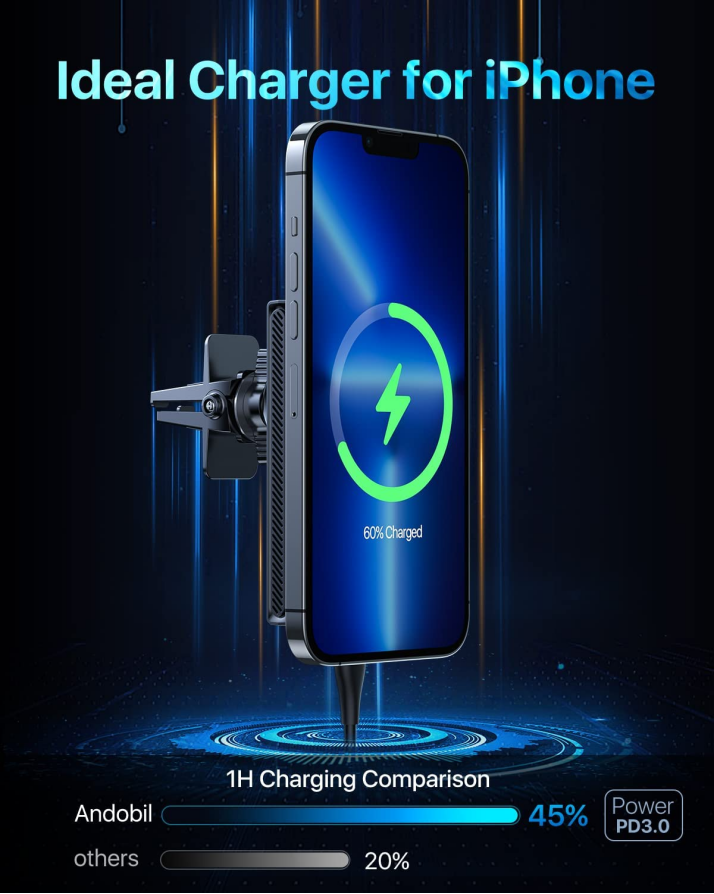 Ideal Charger for Iphone
Provides Epic Security for iPhones. Auto Voltage Adjustment Enables Charging At Speeds Nearly Identical to Official MagSafe Chargers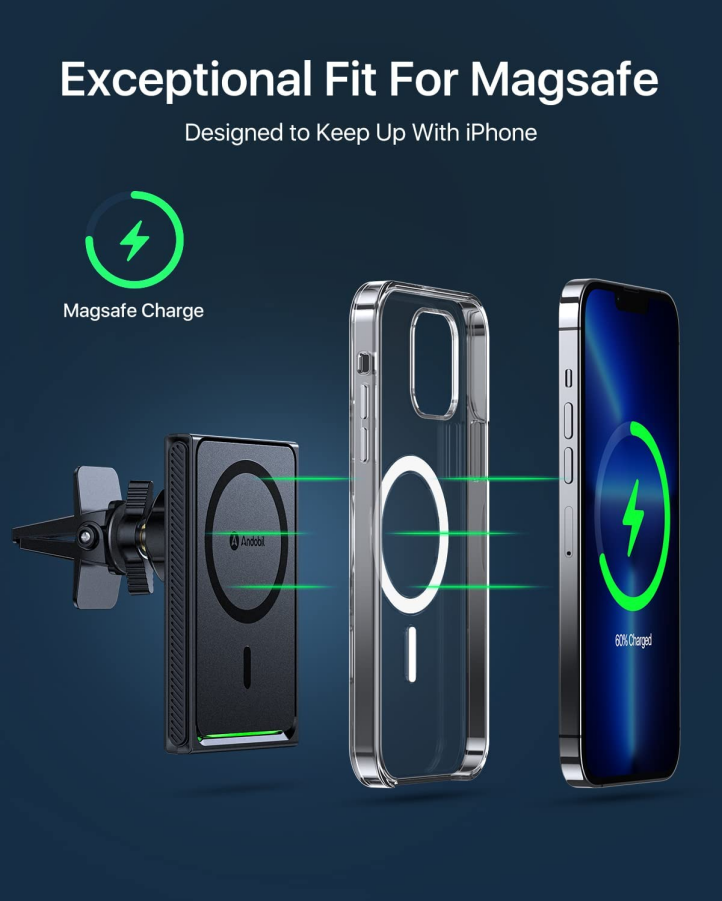 Exceptional Fit For Magsafe
Perfectly Compatible With Magsafe Magsafe Case, iPhone 13 pro max / iPhone 13 pro / iPhone 13 /12 pro max / 12 pro / 12.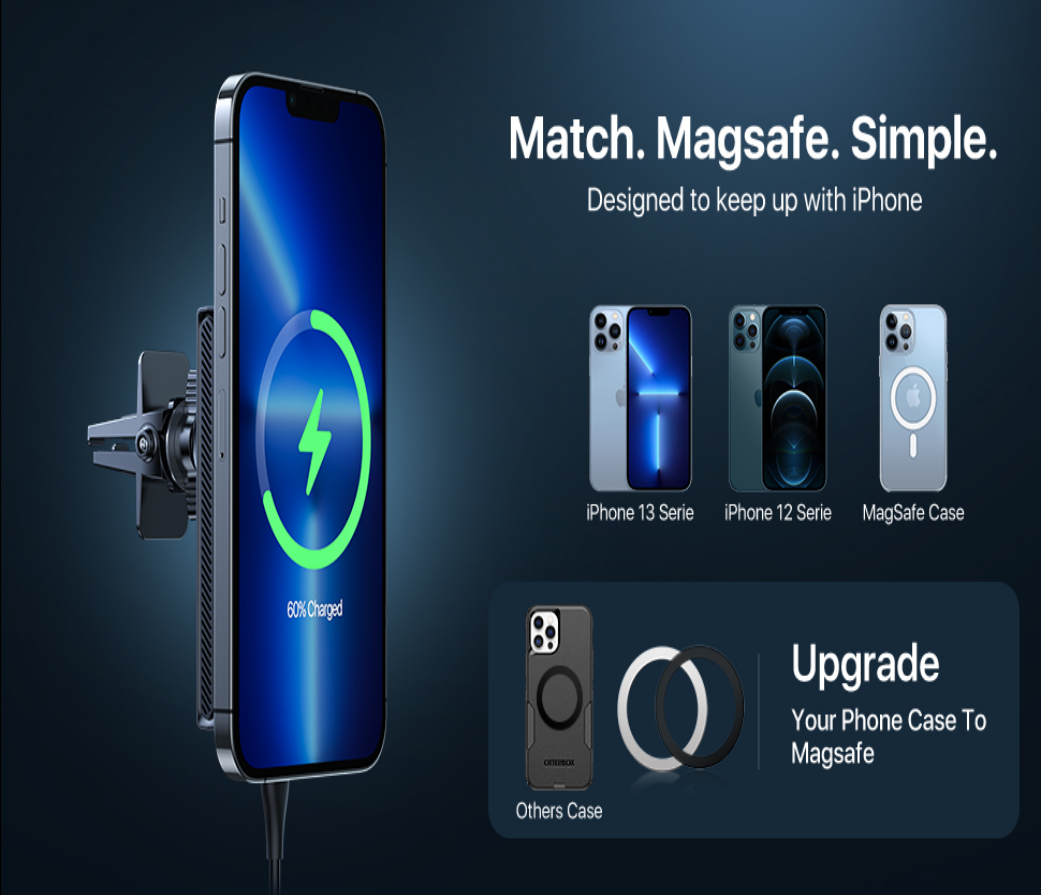 Match Magsafe.Simple
Designed to keep up with iPhone
We Have Prepared A Unique Magnetic Ring For You To Fit Most Standard Phone Cases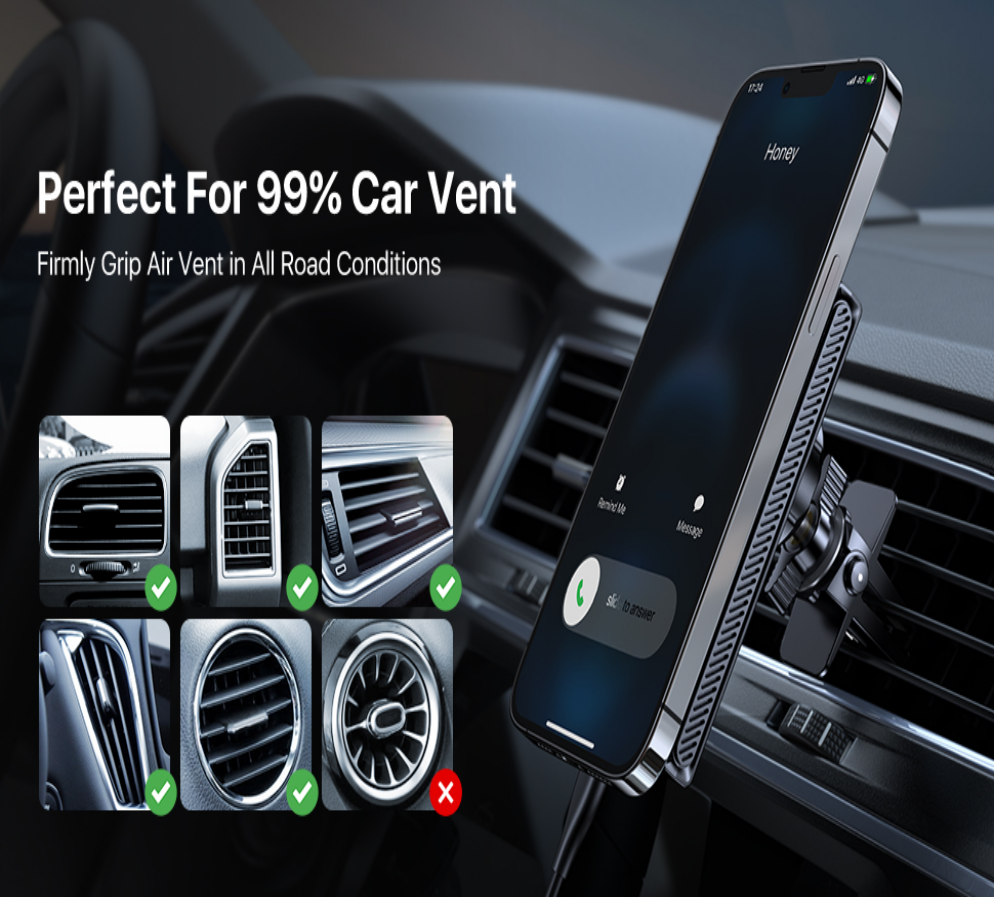 Perfect for 99% Car Vent
For Such A Huge Air Vent Upgrade, We Had To Completely Redifine, We Embedded A Lot Of Metal Material Inside The Air Clip, Even If You Drive On Rough Roads For A Long Time, It Can Maintain The Same Stable Performance As Before.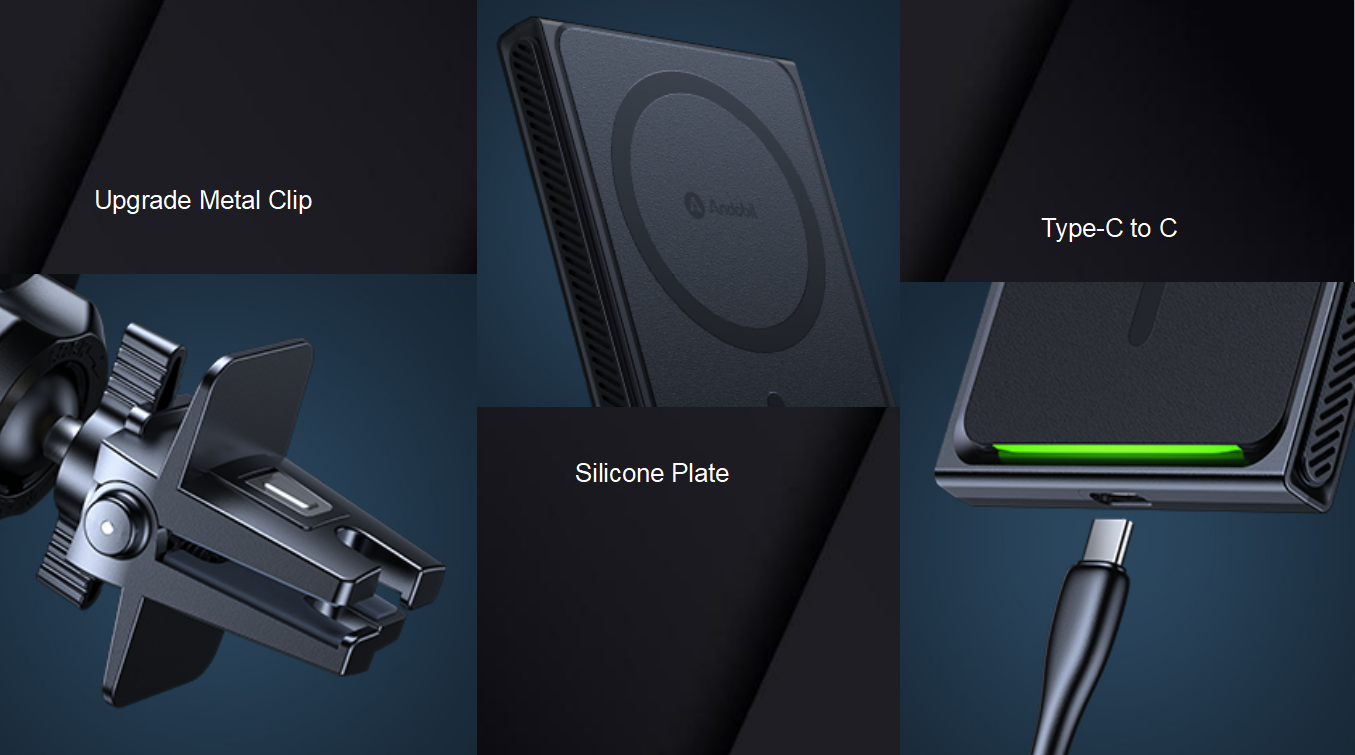 Product display: