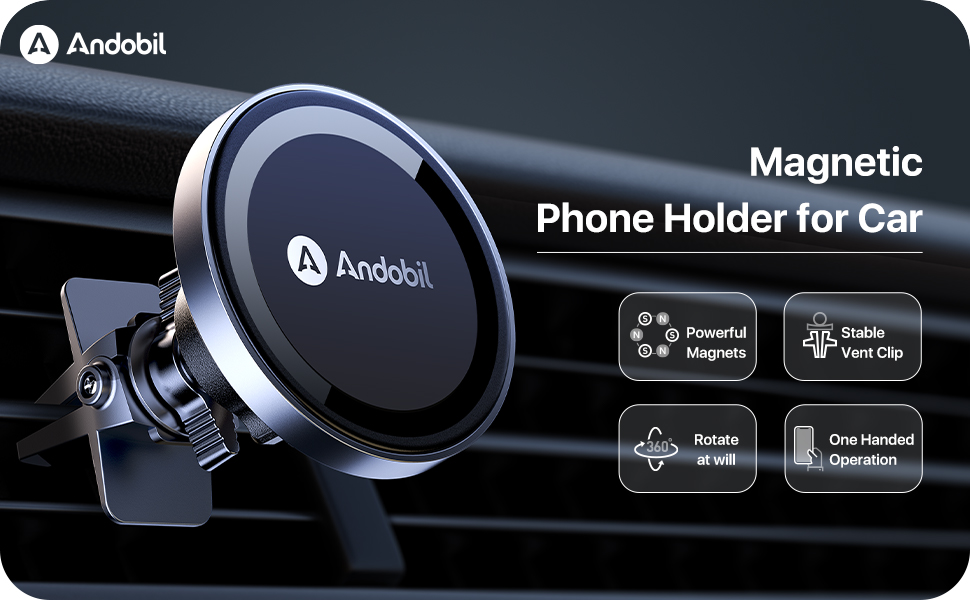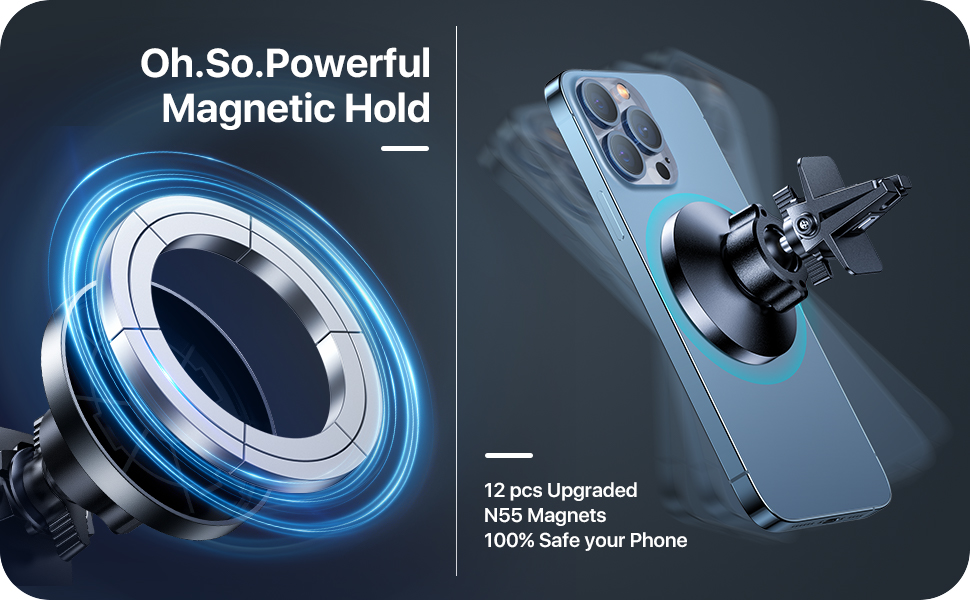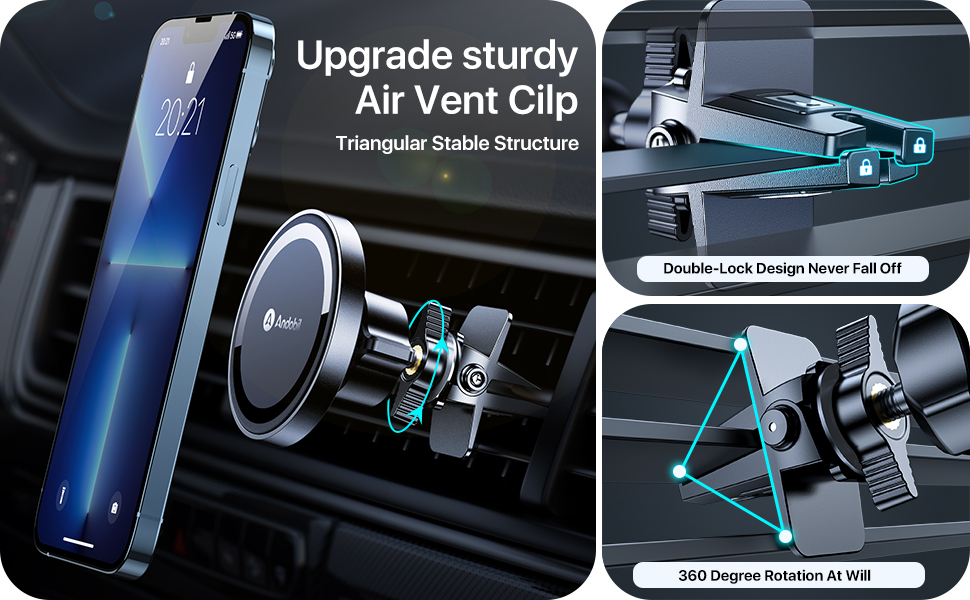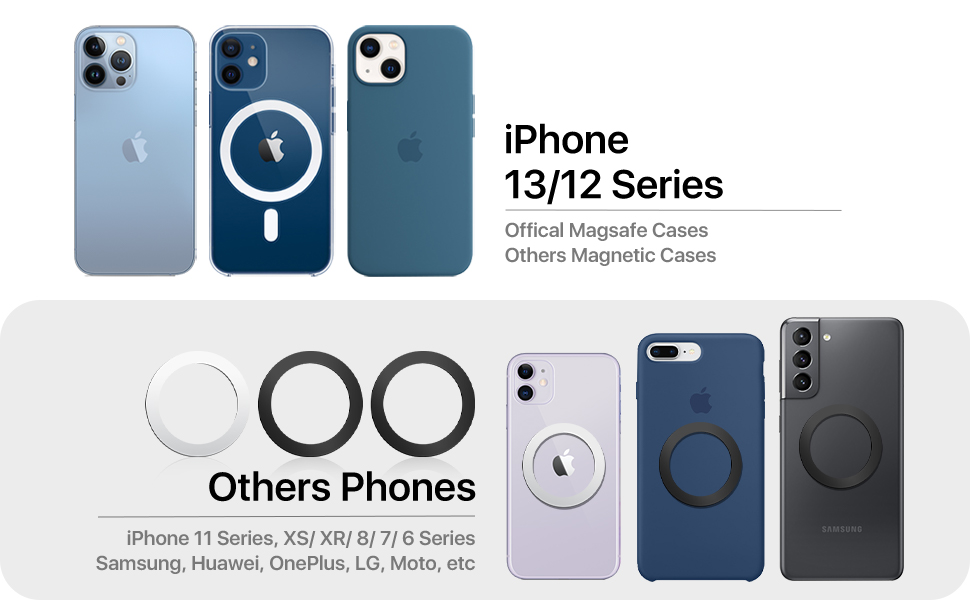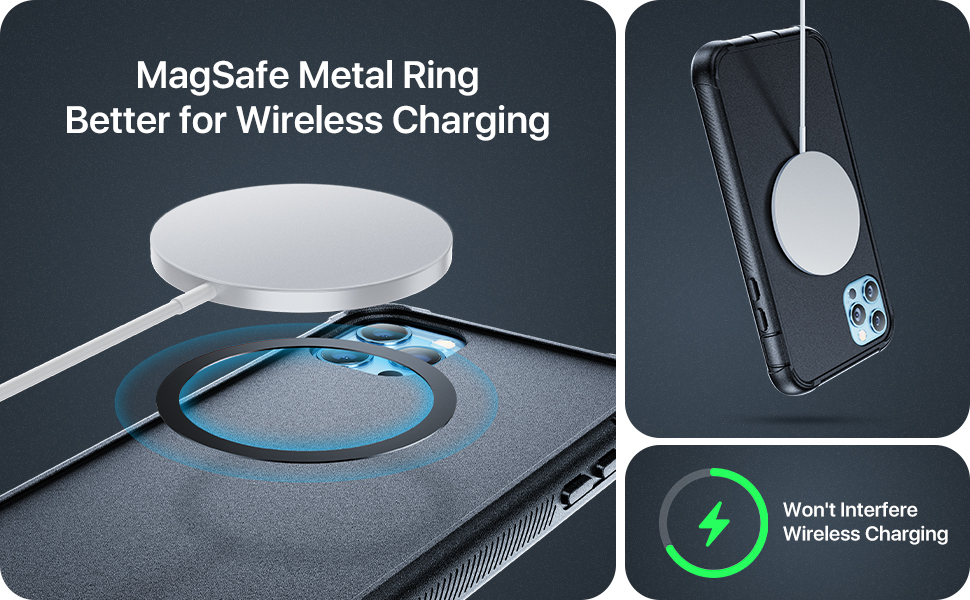 What's in the package?
1 x Phone Mount with MagSafe ; 1 x Metal Clip; 3 X Extra Metal Ring Gift; 2 x Clear Protective Film; 1 x Cleaning Swab; 1 x User Manual.
You may still want to know:
✔ Q1: Do I need to stick a metal ring on iPhone 12 and 13 series to use this car phone mount?
A1: iPhone12, 13 series with Magsafe function, so you don't need to stick the metal ring. The car phone mount can directly attach your iPhone.
✔ Q2: Can I use this car phone mount directly if my phone has a metal case?
A2: Perfectly fine! This car phone mount can be directly used for metal case and magsafe case.
✔ Q3: Can I use this car phone mount directly if my iphone13 has normal phone case?
A3: For normal phone case ( not magsafe or metal case), please stick the metal ring on the back of the phone case to maximize the magnetic force! Our Magnetic car mount has 12 magnets and the stability is the best in the market.
✔ Q4: Would this metal ring leave some unsightly marks on my phone or case?
A4: No, it is come with a clear protective film, you can just put on the protective film when you paste the metal ring.