Acme Convenient - Say goodbye to complicated installation steps.
Negative comments about conventional tripods
Overall, most conventional tripods have many flaws,That's why we've come up with MagStick.
Secure your phone perfectly in seconds.
Utilizing its "Global First MagSafe" design, just a simple touch, the phone will be automatically adsorbed
Don't worry about your device slipping or falling. For added protection, the quick-clamping mechanism is used to get double safeguard to enhance the effects.
With its ingenious clamp, which can be used to mount both compact LED lights and a separate microphone, your mobile footage will be of higher quality and look more professional.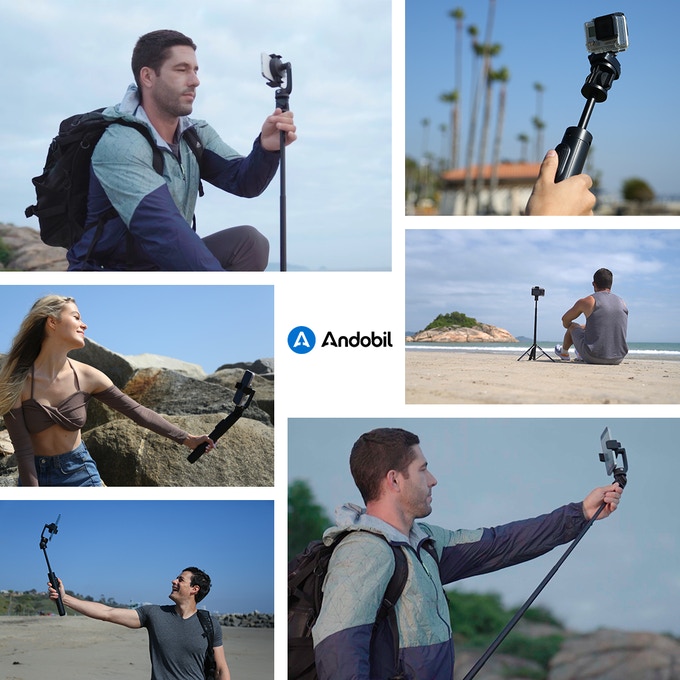 The multi-functional MagStick is an innovative two-in-one kit that quickly transforms from a tripod to a selfie stick.

360° horizontal and 180° vertical rotation allows for panoramic video.
Extremely Flexible for More Possibility - Take your photography and videography to a whole new level.
High-Performance Tripod Exempt Your Extra Worries
Can support cameras weighing up to 1kg
Install as You Like - Suitable for all mobile phones
Standard 1/4 inch screw, which allows you to attach a compact camera or a GoPro.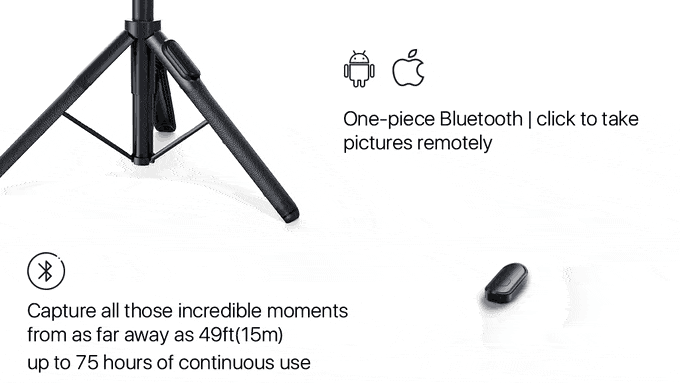 Newest 2-in-1 Bluetooth Remote - MagStick not only allows you to take amazing cinematic-like footage with its one-piece embedded Bluetooth, but it also lets you take those incredible shots from up to 49 feet away.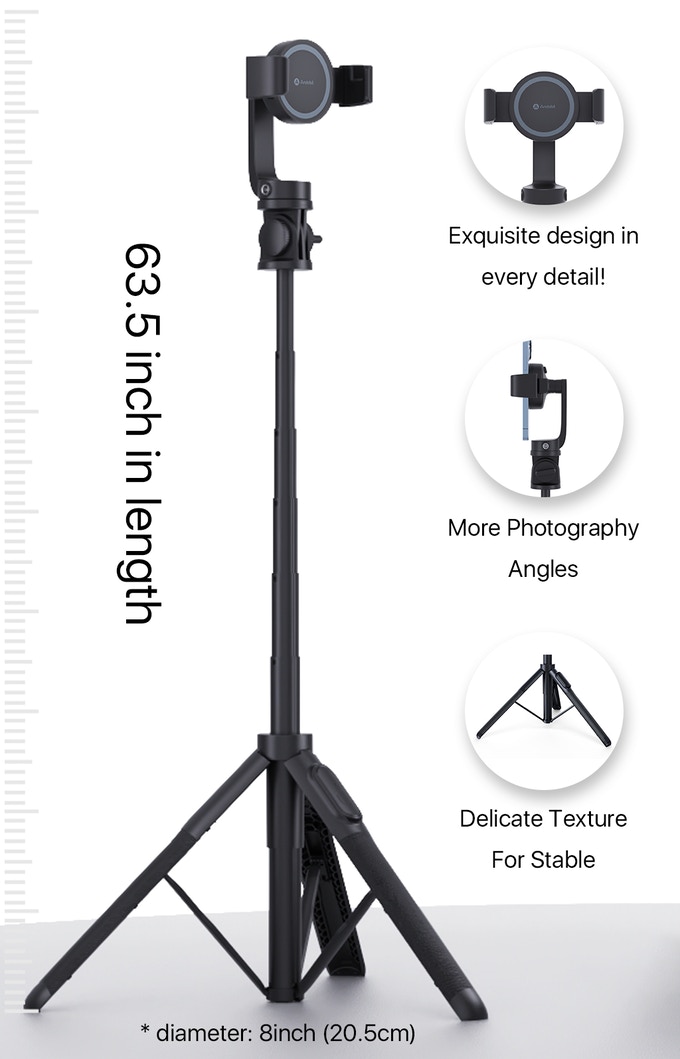 Sturdy & Durable - With MagStick's robust design and durable materials, you get years of enjoyment and amazing videos and photos.
MagStick is the do-it-all, go-anywhere mobile tripod and easily fits a photography bag or a backp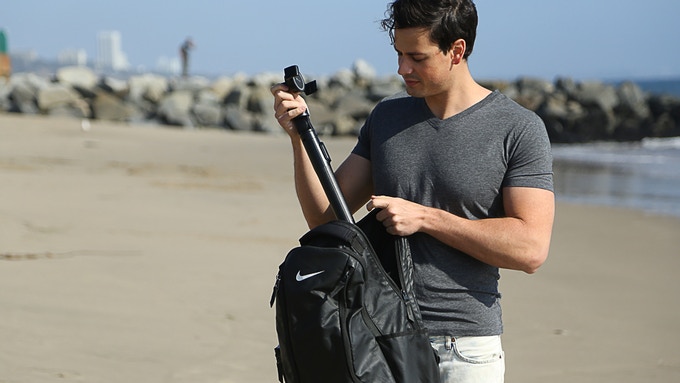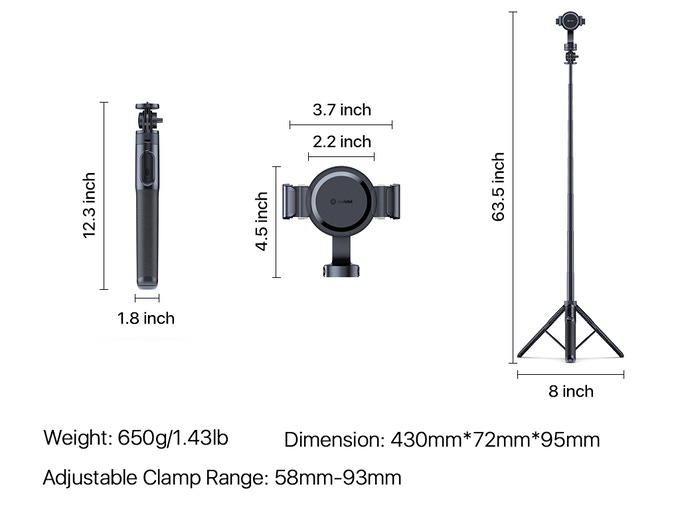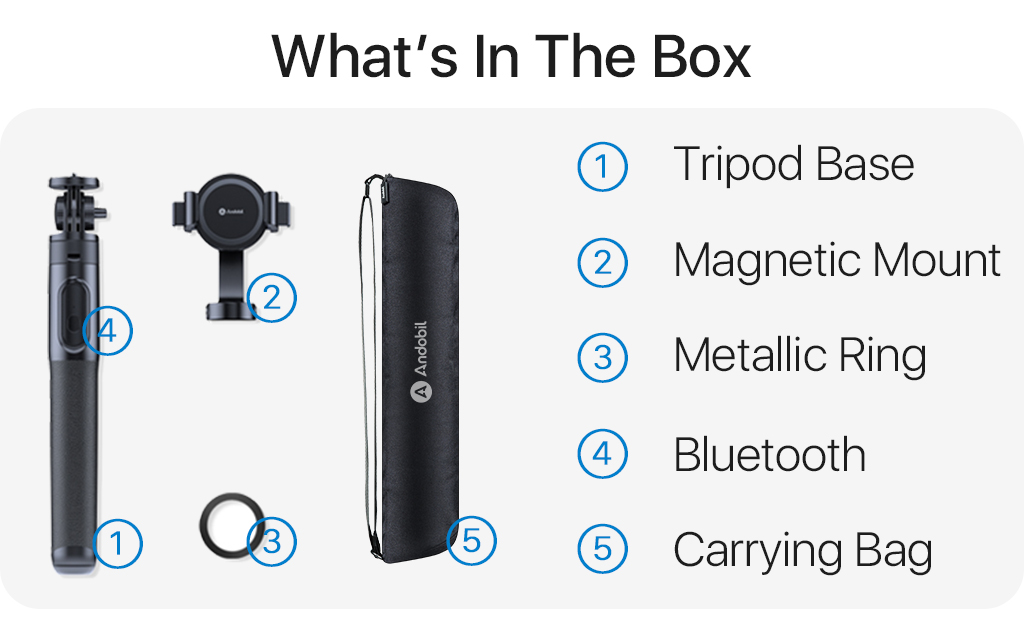 In the spring of 2018, a group of energetic, curious and adventurous youths co-founded Andobil to make digital products more accessible to each customer. Nowadays, Andobil has grown into a technology company that integrates digital stand R&D, production, sales and service, and has accumulated more than 2,000,000 users worldwide.
Keeping the philosophy of "Make digital stands that perfectly meet customer needs", we insist on curiosity and innovation, integrating creative thinking and innovative technology into products, and constantly challenge ourselves to create the ultimate value for our customers. Additionally, we combine minimalism and aesthetics to design stylish, durable and user-friendly digital stands for customers.
Customer's absolute satisfaction is our unremitting pursuit. We always treat our customers as friends and listen to their voices. We firmly believe that it is everyone's support and help that promotes our growth.